Proper purchase of audio equipment can make you feel the extraordinary experience brought by audio equipment replay. AVANCE Audio, a world-renowned HIFI audio brand, has been persistently pursuing the restoration of real sound for more than 30 years. It has a strong development platform, which fully guarantees the quality of each product and allows more lovers. Affordable luxury audio has always been our business philosophy. Therefore, Danish AVANCE Audio is known for its high cost performance in the industry and the majority of enthusiasts. AVANCE Audio refuses flashy design from beginning to end, only pursuing A product with words.
Our willingness to make better sounds is based on the passion for music and the persistent pursuit of restoring the true sound. We are happy to make AVANCE Audio your best gift and a symbol of your high-quality life.
We have a strong sales platform and after-sales protection, which can carry out the planning and design of home audio-visual integration for you and bring you an overall solution. Choose Danish AVANCE Audio, let us take a journey of elegant taste!
Before purchasing AVANCE Audio, please check the operating authorization, price system and service regulations of AVANCE Store to ensure that you can enjoy the excellent after-sales service and product maintenance of Denmark AVANCE Audio after purchase.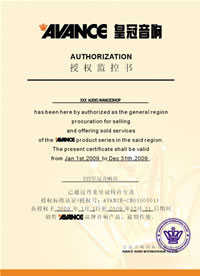 Power of attorney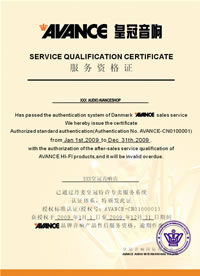 Service Qualification Certificate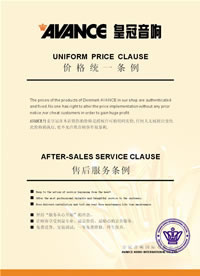 Price Uniform Regulations and After-sales Services Regulations